One month ago I submitted a ticket pertaining to game failure. 
The co-op raid target as often happens locked up while joining battle as 2nd player. A dead fleet could have been easily handled by your "experts" but instead, the ticket was forwarded to the company. One month later I receive a standard form letter reply and ticket closed for comments.
Is this what we should all be expecting in the future?
I was offered an opportunity to create a follow-up but I'm not sure that feature actually works so here it is.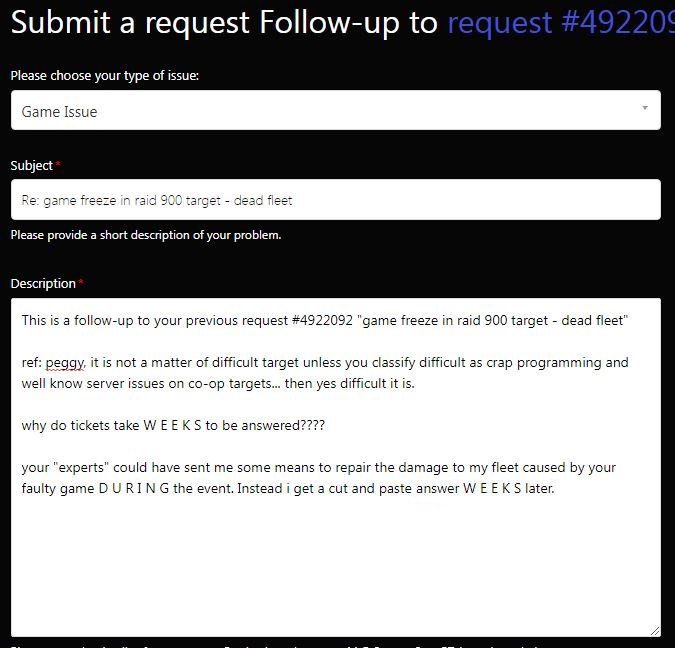 "a computer once beat me at chess but it was no match for me at kick boxing"
This discussion has been closed.