Smoke Vents:
shadow operatives use grates similar to the eastern horde to produce a steady stream of smoke along certain areas in their base
(disabled with a purple grate controler)
Squad  2069
the darkshadows is an elite form of shadow soldier that is improved on the standard shadow soldier in the following ways
Targets:
land and air (same)
Health:
moderate health--> higher health but lower than that of a shadowbane.
speed: 3-->4
Range:
*remains the same*
Damage:
sustain-->Area-main weapon is replaced with a grenade launcher*
Size:
100-->200-3 can be in a max bunker (note watchtowers also increase their grenade range)
as the unit is more elite there must be fewer of them.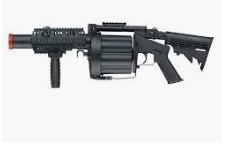 *Grenade launcher-fires 6 shots before reloading that each apply a separate elemental effect
1-cryo-slows down units for the next 5 shots
2-smoke-applies smoke to the target being fired at (when targeting air no smoke is applied and is treated as merely a grenade)
3-carrosion-next 3 shots deal more damage
4-fire-deals a large amount of damage and applies the napalm effect
5-scramble-disables the weapons on vehicles
6-plague- applies the plague effect to all units not immune to it.
(should a unit leave during this cycle the cycle will restart)
immune to all status effects except
marked
and
carrosion
.
Darkshadows
Named after the forum moderator: 
https://www.kixeye.com/profile/520e0312fb7b7ee05d000145
Darkshadows is the leader of squad 2069 and the most dangerous shadow operator second only to sarkis himself.
darkshadows gain the following over Squad 2069 members
*starts off in stealth until he fires [at which point he cant reenter stealth unless the battle ends or otherwise stated below]
*much higher health than a shadow bane
*grenade launcher replaced with a MIRV similar to luke's that first applies smoke then splits into 5 smaller grenades that apply the non-smoke elements applied by squad 2069 members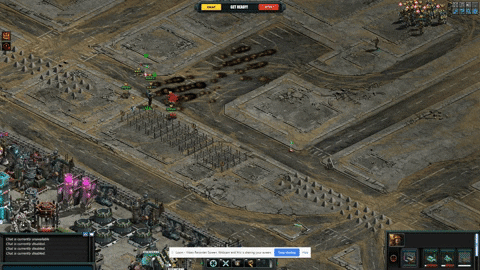 at each 25% health intervole [25%,50% and 75%] he stops firing,and enters advanced stealth for 5 seconds, and spawns 3 shadow soldiers alongside a squad 2069 member
"the optimist looks up and loses his footing.
  the pessimist looks down and loses the path
  the strategist looks forward and adjusts accordingly"