In Tower version and gen-IV infantry version

building tower is untargetable and can not be destroyed and placed any where in the base just like low wire entanglement and dragon's teeth
but loose its stealth capability if enemy unit is near 100 range
on the contrary the infantry version of it can be killed and damaged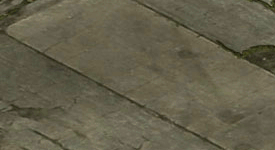 It is the ability of a Unit to cloak other near by units in under its range and aura using special technology in order to conceal their position and movements from the enemy.
new infantry / structure idea

this status / ability can be disabled with tracker - new survivor unit coming in next event night mare deadfall

Any ground unit in Stealth mode standing close to this effect infantry / structure will become invisible.
around 50 range area around this structure have stealth aura
other unit coming close to 100 range will detect invisible units
Only the closest unit will become visible while all other units in the squad will remain in stealth.
Land Mine Proximity will reveal the invisible unit

Stealth is disabled and the unit is uncloaked while in gauging in an attack or defense and is actively firing a weapon.
Stealth remains active and in effect while the unit is moving or targeting an enemy unit or structure.
Once noticed, a red (

) icon will be placed over the Units or Building exposing the
Stealth
units.
Units affected by 
Concussion
(

) while uncloaked may not may not re-cloak unit the
Status Effects
have worn off.
Withdrawing affected units from an attack will terminate any
Status Effects
the enemy has applied.
Stealth
Technology was developed and introduced by the
Corpus
Rouge Faction
.