This is currently the best and easiest way to progress into t6 without coins. 
All you have to do is make a fleet of instant repair rancor battleships with this fitting : 
http://www.vegashipcalc.co.uk/fleet.php?ship=22&ws1=19&ws2=19&ws3=19&ws4=19&as1=1&shs1=7&sps1=24&saved=1&l=1&fleet=1&health=127&dps=44&sdps=44&pdps=0&shields=150&cargo=66000&repair=277&helium=365768&anti=496168&xp=11775&build=3330&tdefence=277&maxleft=1046&combat=320&turning=12&strafe=48&mass=1089&bt=3330&rt=277
(higher lvl echo rays will help)
Make about 3 or more fleets of these, and then just hit the ancient reaper 70s or 75s (70s are better). Just set every ship to run back to the edge of the battle field. Your ships will then kill off the first reaper wave that have the little thermal beams. You will then get your fleet destroyed but it is instant repair if you remove and repair one at a time. You will get about 5-8k each hit. This doesnt seem like much but it is if you are doing these insta rep. It will take some time to get a new ship, but I am speaking from experience. Im sure almost everyone here remembers the old riots. When I was new, I would use instant repair fleets to hit lvl 27s cargo fleets, which only gave 900 points every hit, and I managed to get ships every event. If you put enough dedication into it, I PROMISE you will get that alien ship youve always wanted. Kixeye even admitted to know about this and they said they would not do anything to prevent us from doing this.
Heres the video: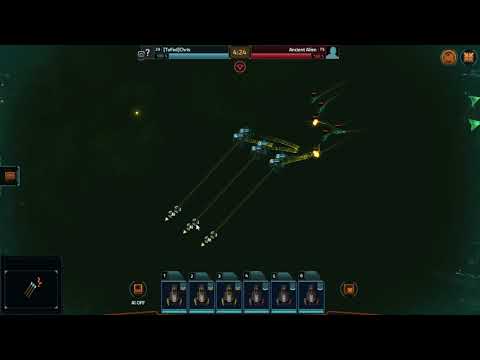 https://youtu.be/55zBP0hOUsY
Thanks for watching.