Update: 
Gave this old FAQ a minor overhaul to keep it relevant on the off chance its still being read. Some questions have been altered and updated, some added and some removed.
If you have any additional questions, throw em in the comments. I'll do my best to answer.
Note:
Orange, bold text is a hyperlink.
IMPORTANT NOTICE:
This is an FAQ thread. Not a support, complaint or suggestions thread. Please stay on topic.
Q: How do I remove components from my units?
A: There are two ways to do this. One way is to scrap the unit and rebuild.
The second way is to create an empty schematic in the workshop, and then click the apply tab to apply the blank schematic. The unit will still possess an icon that display both in its portrait and on the field, making it seem as though its still customised, but your components will be removed.
Demo Video: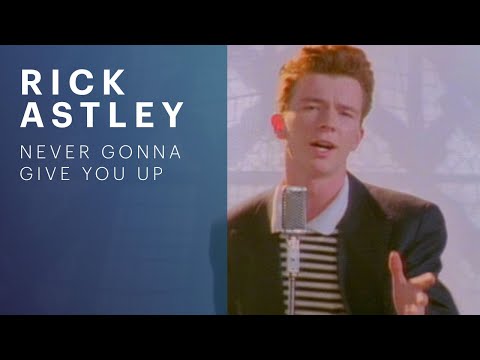 https://www.youtube.com/watch?v=dQw4w9WgXcQ
Q: What are the Infamy PvP Season Prizes/where are they?
A:
The current Infamy PvP Season Prizes can be found in the Gear Store. They are 

Expert Deena

 and 

Expert Doran
.
Update #1: 
We bid farewell to Expert Deena & Expert Doran. Expert Pandora has taken their places in the Gear Store.
Q: When do the current Expert Heroes leave the Gear Store?
A: The current Expert Heroes leave the Gear Store on January 9th. The game will likely go down for maintenance at this time, and the heroes will be removed and new ones cycled in.
Q: When does the Infamy Season end/Infamy get reset?
A:
January 4th. An extra week has however been provided to let people get the Expert Heroes.
Update #1:
 Since PvP Season #3 has begun (official KIXEYE thread seen
here
) this seasons Infamy reset will occur on the 3rd July, 2017 at 5PM Pacific Time, which is also when the season itself will end. Good luck everyone/anyone who's competing.
Q: When do the Expert Hailstorm Components leave the Gear Store?
A:
A date hasn't been provided, but its likely the latest they will remain will be January 9th, so stock up while you can.
EDIT: Apologies everyone, but I guessed wrong here. The components were meant to leave January 4th, and have now done so.
Q: I can only get 1 Expert Hero - Which one should I get between Jericho and Dante?
A: All heroes in the game are unique and distinctive, and have very specific roles in game. So it really depends on your playstyle. If using Tanks and get up close and personal with the enemy is your preferred style, Dante is your friend. If you like hit and run tactics (and sniping if you have the [R] HH-2 Targeting Component) Jericho is the most recommendable. 
Q: What do I do if my attack log breaks?
A:
"
Try and purge the history by filling it with new attack log entries.  Sometimes your Attack Log gets messed up due to a player who may have been banned.  Start 20+ attacks and end to fill it up and see if that works.  This has fixed a lot of peoples attack log issues."
-
Covehomer
, 2016 [
Source
]
Q: What are the Expert Heroes for the next PvP Season?
A:
If only we knew. Fingers crossed for Expert Kara and Deena.
Update #1:

 Expert Heroes confirmed. Welcome

Expert Deena

&

Expert Doran

to the game!
Update #2:
 Since the previous season has ended, a new, and presumably (though not confirmed) the final VXP Expert Hero has been brought into the game. This seasons Expert hero is Hailstorm Hero,
Pandora

 and her

Wingmen

Heroic Tactic is also back if you're interested.
Q: Why don't I have access to Customer Support?

A: Access to direct CS requires you having paid $50 beforehand. (Yes, this is stupid.)
Q: I have paid the required $50 but I still don't have access to Customer Support - Why?

A: It is unknown why this is occurring. PM Sulaco and explain the situation.
Q: What do I do if I get attacked by a player with an "Elite BFG" unit? 
A: Do nothing. If I recall correctly, the Elite BFG is the in-data name for the unit we now know as the
BFG X
. So if your attacked by a player with this unit, don't worry, its just a glitch in the attack log systems, pulling up the wrong name.
Q: What do I do if I get attacked by a player with a "Titan" Missile?
A: Like the Elite BFG issue, you don't need to do anything. This is yet another glitch in the systems, pulling up the wrong name from the in-game data. In-data, the "Titan Missile" is the name for what we now know as the
Peacekeeper
 Missile.
Q: How many Missiles can a player hold at any given time?
A: The maximum storage capacity of a Missile Silo is 1,200 space. With the exception of the following missiles;
Q: Can we replay Shadow Ops phases for additional War Rig parts?
A: At the moment, no. This will likely become possible in the 10th phase.
Q: The Shadow Ops Window mentions the Elite War Rig - Where do we get E-War Rig parts from?
A: So far, such parts for any expansions for the War Rig are not available.
Q: I've seen players with very large number of units in their platoon - What is the max amount of space a player can have?
A: 3000 Space. If you see a player with what looks more than this, identify the units in their platoon and add the capacity numbers up.
Q: Why can't I use my micro-healed aircraft?

A: Aircraft must be repaired to a minimum of 10% its total health before it becomes deploy-able again.
Q: I've built some Legendary Units but can't find/use them - Where are they?
A: Legendary Units are for use in PvP Platoons only. Create a platoon under the PvP Tab in your Storage and you should see them.
Q: Do I need the the standard/advanced version of a hero before I can purchase the Expert?

A: No, you can bypass all/any previous tiers and go straight for the expert if you so desire.
Q: A player managed to relocate their base from/into my sector despite their CC being damaged - How?

A: A player can relocate using one of three methods.
Their Command Centre
The Leaderboard
Or;
Even if the CC is damaged, the other options are always available. That's how they can relocate without the use of their CC.
Other FAQ's:

[
Shadow Ops - Danger Zone Campaign
]
[
Unique & VXP Unit Promotions

]
[
Weapons Lab & Bastions
]
Useful Links:

[
WC Wikia
]
[
MrMX36
] - YouTube Channel
Other Useful Threads:
[
WrongThinker Thinks #09 - Building Upgrade Times: Revisited
]
[
WrongThinker Thinks #11 - Factions at Your Fingertips!
]
[
Operation: Jackknife - Shadow Ops Campaign
]
[
Compressed Magazine or Bandolier?
]
[
Performance Enhancement - Part #1
]
[
PvP: Infamy Divisions & Seasons

]

[
Spawn Base Schedule Guide
]
[
PvP Season #3
]
[
VXP Unit Stats
]
Credits & Attributions:
Special thanks to; 
For their contributions to this thread.