Steam version :
http://steamcommunity.com/sharedfiles/filedetails/?id=707400933
Your Ships are nothing without weapons. This guide will show you which weapons are the best ones you can acquire in the void, which ones you should avoid, as well as a quick breakdown of each weapon you may find in the void.


Introduction
Fellow Rebels
This guide will be meant for mostly lower level players, those who have not used all the weapons or know how they work. This guide will include squadrons.
All Weapons will also each get an Anti Squadron Rating. Showing their effectiveness against squadrons.
Each weapon will also get a recommendation on what ship they should be and should not be mounted on, as well as general pros and cons.
Anti Squadron Rating :
Rating 1 - Very Poor
Takes multiple shots or a long time to kill 1 squadron, and can only hit 1 squadron at a time.
Probably the squadrons will manage to kill a ship before they get destroyed.
Rating 2 - Mediocre
Takes multiple shots to kill a squadron, but can hit multiple squadrons, or can severely damage 1 squadron quickly, but struggles vs 4 squadrons from a carrier. You will still take a lot of damage.
Some of them can also kill all squadrons or severely damage all squadrons, but fails to do so consistently.
Rating 3 - Good
Can kill or severely damage all 4 squadrons that are scrambled from a carrier in a reasonable amount of time and consistently. Your ships will however still take a bit of damage. Or they can kill all 4 squadrons very quickly before they cause any damage, but requires the squadrons to be approaching perpendicular to the ship in order to hit.
Rating 4 - Excellent
Can kill or severely damage all 4 squadrons that are scrambled from a carrier quickly enough so that they won't cause any kind of damage or only cause very minuscule amounts of damage to the ship if you fire early enough and can do so in most circumstances.
And finally, this guide was brought to you by your local planet warlord.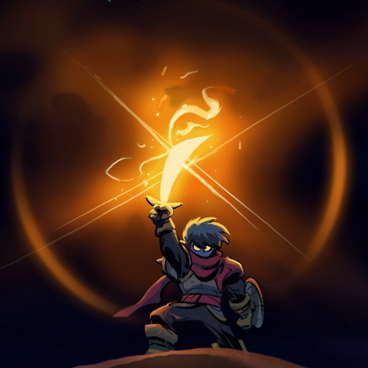 Meta Weapons - Part 1
These weapons are the weapons that determine the current meta of the game. They are the best at whatever role they perform in, and are the first thing high level players think of when trying to fit their ships. Expect to see a lot of these, especially on the higher level. Get them ASAP.
ECHO Ray
ith focused optics 5, this weapon can achieve 4750m range. To add to that it has the ability to chain bounce between targets, potentially almost doubling its total damage if it manages to bounce between 4 targets. The distance the rays bounce over are massive, and most players just don't choose to seperate their ships to stop the chaining effect and risk getting too split out.
Couple that with its general easiness to handle, and you got a versatile weapon to boot. The ECHO Ray also cannot be blocked by ships, setting a primary target to a ship that is blocked by another ship infront of it will result in the ray hitting the ship set as primary target.
The weakness of this weapon however is that its not great at close range againts some other weapons, while it doesn't have a minimal range, close combat should generally be avoided against more powerful weapons.
Like most energy weapons you also HAVE to mount Focused Optics 5 or Ionized Optics 3 special equipment to even use the weapon at all.
Againts squadrons, this weapon lacks damage, it can wound all 4 squadrons at once due to its chain effect, but in order to shoot down squadrons you need multiple shots. Not the best. Especially in lower level fleets, like level 34, where you dont have as much firepower with your ships as in high level pvp.
Also it has a module damage penalty, so do not use this in base attacks.
Pros
Long range

No minimal range

Good damage, esp when chain effect triggers

Versatile to mount on most ships

Easy to handle, no charge up time, instantly fires on target. This facilitates focus fire on targets.
Cons
Mediocre damage against lone targets, base modules, or close range.

Not the best against squadrons (but not bad either, if massed)

Needs focused optics 5 or Ionized optics 3
Anti Squadron Rating : 2
Mount on Battleships, Destroyers (for attacking other ships), Frigates. Not the best on cruisers, and do not mount on cutters.
Aurora Ray
For those who don't know or don't pay attention, the aurora fires 6 shots that home into the target and does 25% extra damage to shields.
This weapon provide a higher damage but shorter range alternative to the ECHO Ray.
Compared to the ECHO the Aurora is even more versatile, but some players still use the ECHO for the range advantage.
Like the ECHO, the Aurora is quick to fire and easy to handle. It is one of the easiest weapons to focus fire with due to its firing cycle,the extra shield damage is a nice bonus.
The only downside compared to the ECHO is that it can be obstructed by ships if the primary target is hiding behind another.
This Weapon also pairs nicely with the extra shield damage of Ionized Optics, and if you have the extra mass capacity you can replace focused optics 5 with it. Although reduced armor damage can hurt due to the overall reliance of armor in the current meta.
This weapon can be considered to have no major downsides on its own. It performs well on all situations except base attacks due to its shorter range. And as you guessed you need focused optics or ionized optics to make this weapon work.
The Aurora is also one of the best weapons against squadrons, as each of the 6 shots fired will home in to different squadrons instead of hitting the same one. Ensuring each squadron recieves just enough damage to kill them.
Pros
Good Range

Solid damage on all ranges

Excellent vs Squadrons

Versatile and can be mounted with great effect on all ship types, easy to handle. Great at focus firing.
Cons
Needs Focused/Ionized Optics

Not enough range to be effective on base attacks

Has some risk of overkilling low health targets.
Anti Squadron Rating : 4
Mount on all ship classes, works well with all of them (on FvF)
SICO Missiles
The SICO fires 4 shots in rapid succession before taking a very short reload.
They have good enough range for an explosive weapon, and deals very high damage.
But what makes this weapon truly powerful is the AoE damage. The main playstyle of using the SICO Missile is to target the middle of the most clustered enemy to deal massive bonus AoE damage to surrounding ships.
The weaknesses, due to the rapid fire nature of the SICO Missiles, they deal somewhat poor damage per shot, relying instead on damage over time. Their spread and travel time makes also makes them poor against single targets since most of the missiles will miss, especially ones that are moving in a perpendicular angle to the ship firing SICOs. Counter this by moving closer to the enemy, or just by ignoring the ship that is alone and focus on the most clustered enemy.
When Rushing, the SICO Missiles can become somewhat awkward to handle, as they have a minimal range. So you need to make sure everyone of your ships have at least a target outside minimal range to shoot at or you waste an entire ship's worth of firepower.
Missles can also be blocked, but considering the massive AoE damage, your opponent might be better not blocking the missiles and simply taking the damage to 1 ship instead of 3 ships.
Against squadrons, they perform excellently, as they will fire more than enough missiles at approaching squadrons to kill and the AoE make sure all 4 squadrons get hit.
SICO Missiles can also kill squadrons that are already attacking a ship if the ship is equipped with SICO Missiles and fires it, some of the missiles will hit the squadrons on top of the ship instead of going to the target.
Pros
Massive AoE damage

Excellent vs squadrons

Decent enough range to kite shorter range energy weapons

Does not need any equipment to be effective
Cons
Massive spread

Difficult to handle during rushes

Low damage per shot, Relies on AoE and damage over time to be effective

Difficult to mount on any ship type other than cruisers
Anti Squadron Rating : 4
Mount on Cruisers only. Frigates need more burst damage, Battleships and destroyers suffer due to spread. And cutters cant reverse in close quarters combat quickly enough to not have the enemy inside minimal range.