Some issues with interfaces that needs to be changed
1. Going from Foreign planet to foreign sector.
when scouting Foreign (not your home planet) planets for targets, you always have to go back through the process (Sector> That planet) to look around in that sector, or a near by planet. We need a button to allow us to Jump to that core sector.
Example: If i am from 3601, and i visually enter 3705, I cant go back up to 3700 sector, with going visually back through the gate to 3700. 
2. The same situation above, But with bases and combat
When attacking a hostile base, its nice to see whats out side before combat ends. Either add an exit combat to planet option, or a small window that shows whats going on outside (in real time). Much like how in starcraft, you can see the minimap and units moving there, add a small mini map for the planet top.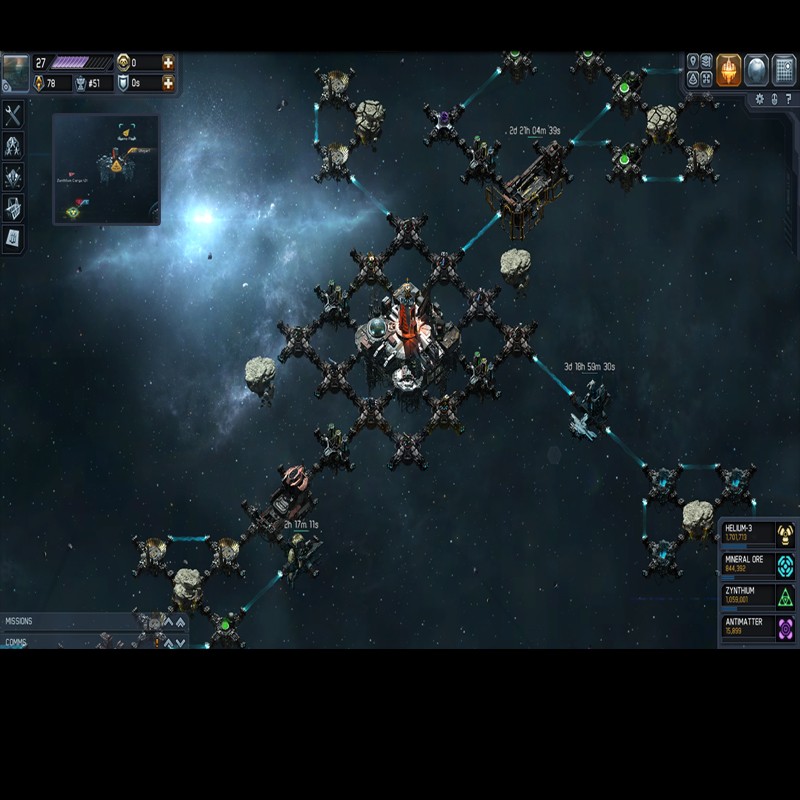 Formation Feeback
It'd be nice to have some formation upgrades, that can be used.
Lets start with the following formations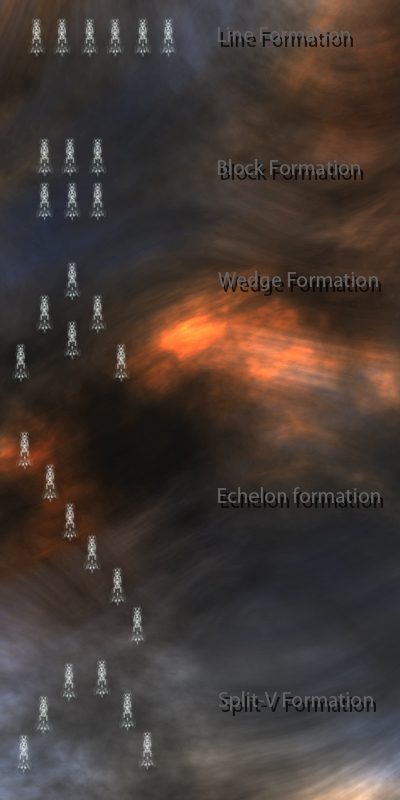 Lets also Look at improved Interface options for the sector
"Move to Gate" (provides a list for each sector) If im in 3600, then i can pick from that list, 3400,3500 and 3300.
"Patrol" Options
The easiest way to set them up is to make a list for the game to recognize who is hostile to you Can do so by
"creating a list of target enemies" In this list you have three options Something like this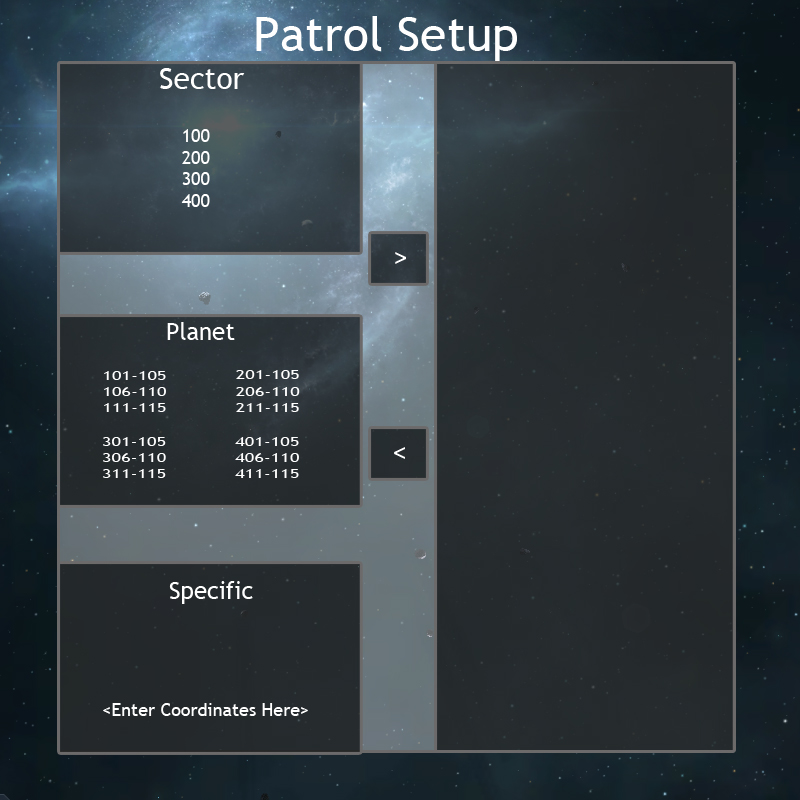 Pushing the patrol button will patrol the fleet from its position, to the destination and back endlessly.