So this morning I attacked a Large Rogue Deposits - I then parked my units inside the Deposits and started a repair on them from my home base. I had 9 Razorbacks and 6 Challengers. When I log on to them now It shows a destroyed platoon in the base - I can't deploy it. As seen in first picture.
So I go back to my base and bring up the platoon menu and I noticed that in my platoon menu, the Charlie Platoon (My name for it) is at the base and in picture 1, the destroyed platoon was called Snowbear (trust me, not my name for it lol) as seen in picture 2.
I also took a screen shot of Charlie Platoon after clicking manage, in picture 3, because it shows the deposit that it is guarding with its health. Could I please get help with this Non-Persistent Vanishing Platoon.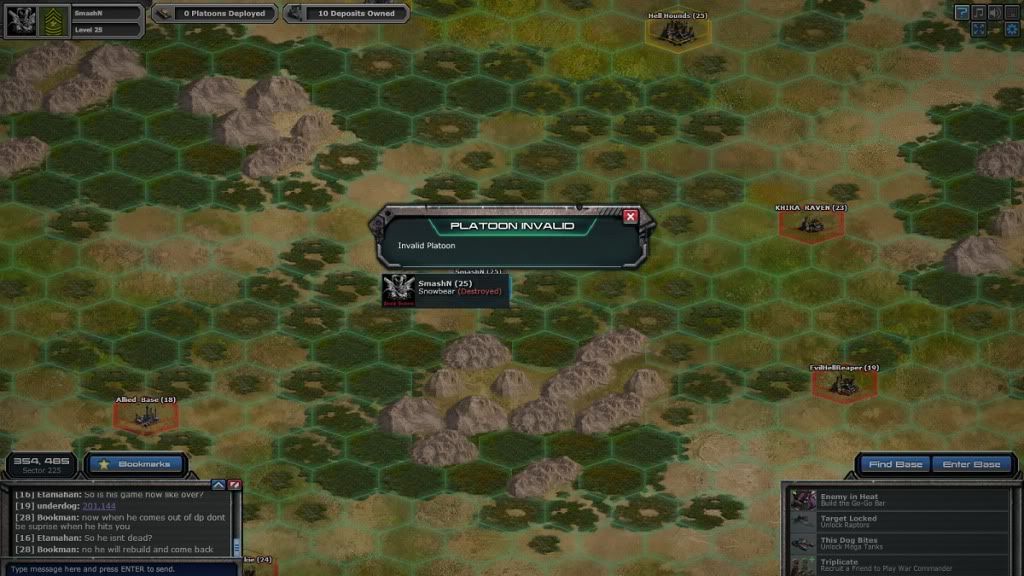 Picture (1)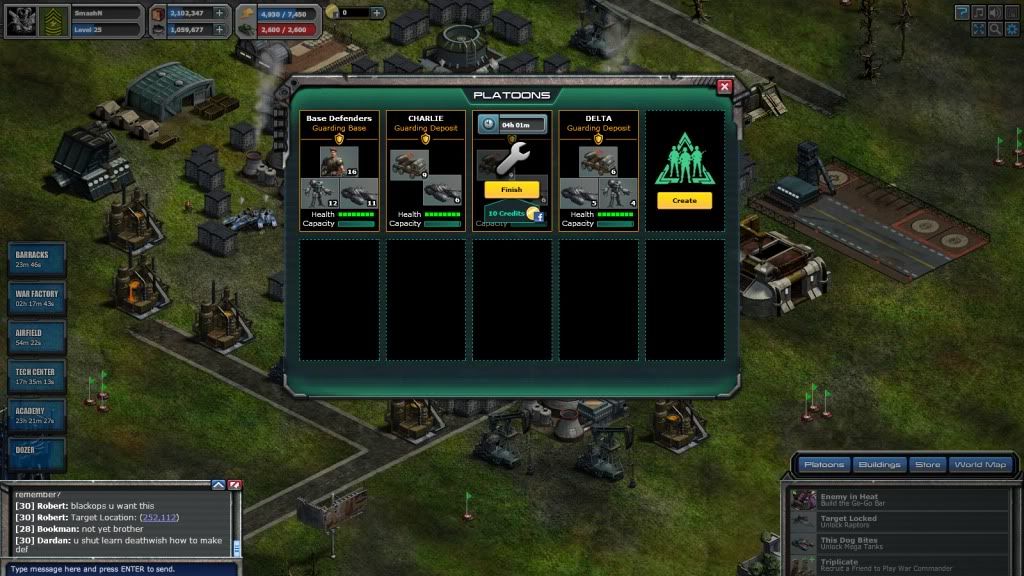 Picture (2)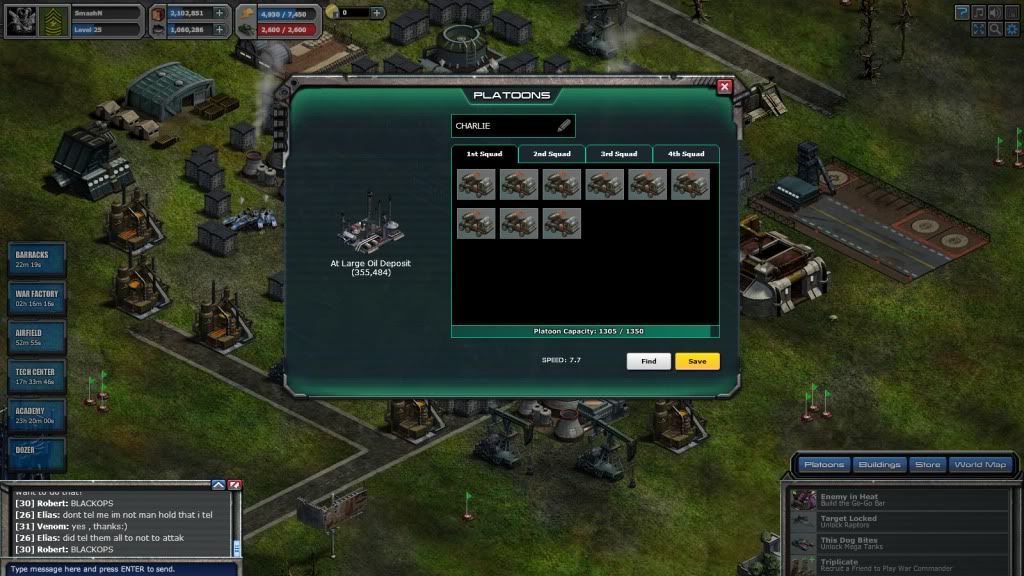 Picture (3)