after hitting a lvl 31 base i got my **** munched lol it happens..... the attacker had a fleet of 5 ff's kitted with the thud combo... a common set up these days.
with my base fleet i took out 4 of said ff's and was real proud lol BUT...........
this is wot showed in my battle log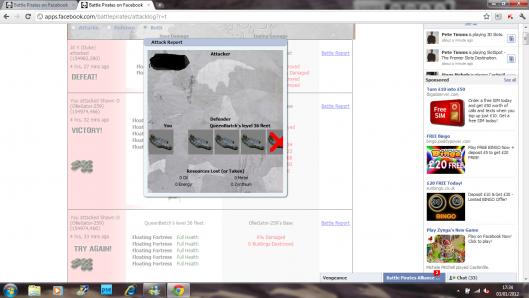 can any1 plz tell me... is this a common thing or is it dodgy
My User ID is: 705977
U been **** slapped yet??