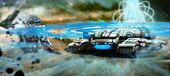 Crux signals satellites in orbit to focus solar beam

Redirecting energy from an orbital laser,
to charges it's core
and focusing a destructive energy burst around it.
unleashes devastating power in a radius.
Damage DPS : 1,000,000

Charge time : 3 second (120)
Level-10 Talent cryorbit - spreading cryogenic coolent around itself to slow units
Level-20 Talent shockbit- releasing electrical discharge to shock vehicles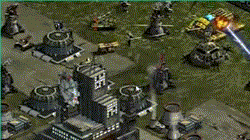 Reinventing the lost tech of crusader-x technology

The
Crux
is immu
ne to the
Shock
(

)
Status Effect
.
The
Crux
is immune
to the
Scramble
(

)
Status Effect
.
Pros : area damage and High Health
Cons / disadvantages : Low rate of Fire and Target Land only