7.50 Release Notes
Commanders,

The following Changes & Fixes have been applied on the Thursday 12/14 update.
Invasion
The Verkraft threat is not yet eliminated. They've rallied and are launching an all-out assault on bases in the Sector. Defend against each Verkraft wave to earn Medals, Components, and Drakon Training Tokens. If you're able to beat a wave in only one attempt, you earn an additional 'Perfect' prize. Click here to read the full Invasion Briefing.
Siege Squadron Boss Base
A rogue group of Ravagers have taken over parts of the World Map! They have fully operational Siege Squadrons that threaten to throw the Sector into chaos. We need your help to stop them in their tracks. Click here to read the full Siege Squadron Boss Base Briefing.
Get a sneak peak at the Siege Squadron in action in the Spotlight Video below!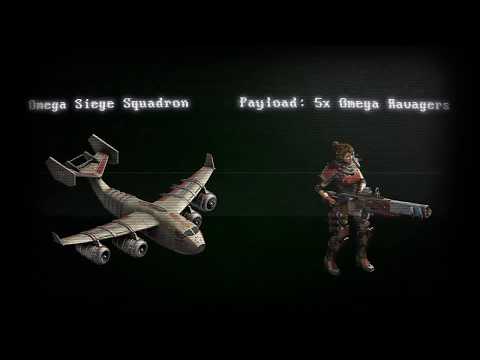 Client Performance Improvements
Various client performance improvements surrounding Bases and Platoons have been implemented, and now there is more caching for in-battle function results.
Known Issues
There is a known bug where some players will see an input delay when units first take damage, this is being worked on and will be fixed as soon as possible. This is a visual error only.
General Fixes and Improvements
Single use Zombies can no longer be used as Base Defenders

Please note that the Single Use Zombies will be removed from active defensive Platoons and will be repaired automatically

Your Units in your Defensive Platoons may have been sent to Storage

Players can now repair PVP and regular Air Platoons simultaneously

An issue preventing players from building Air Units has been fixed

Some instances of Limited Tech not appearing in the Gear Store has been fixed

The hovering height for the Elite and Omega Blackouts has been raised

The Store Video for Siege Rounds now appears correctly in-game

Explosion sounds now work properly

The Repair All button has been fixed
Preview: Balancing Update
We will debut balancing updates beginning on Thursday evening Friday for the following Units.
Turret: Avalanche

Heavy Turret: Hunter Missile

Heavy Turret: Heavy Flak

Heavy Turret: Overwatch

Heavy Turret: Rail Launcher
More information about the Public Preview is coming soon!
WC & VC Community Manager