This is NOT the forum for War Commander web. For that forum, go here:
https://www.kixeye.com/forum/categories/war-commander
War Commander: Rogue Assault is a new mobile title from KIXEYE. Any topics created that are not about WC:RA will be moved to the appropriate forum.
How to Beat a Tier 3 La Muerte Stronghold
This is a recording of a video stream performed earlier today on Twitch: twitch.tv/rogueassault . The actual designer of the La Muerte Strongholds shows you some tips & tactics on how to take down El Cucuy.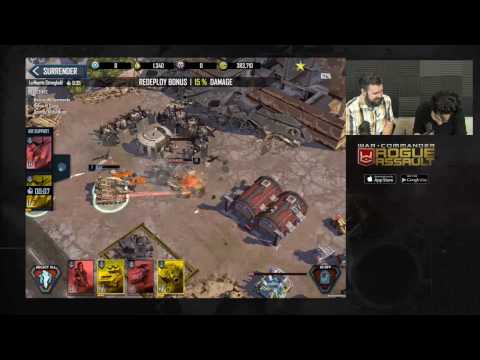 https://youtu.be/MlkkC526_0E