Written in association with
@MX36
@drag0nsun
@Hotstreak69
and
@Adel Wael
Tunes

Sentinel playlist.

Story:
-Age of Creation -
*founding of the sentinels
*start of machinatheist faith
*malachai heads sentinels
*veng is the sentinel lieutenant
-The Great Schism-
*divide between sentinels and highway zealots
*pantheon expends to include the dark prophet
*Brother Jeramiah becomes malachai's lieutenant
-Age of Rivalry-
*war between sentinels and zealots
*arms race between sentinels and highway zealots
*zealots and sentinels expand to other sectors in search of artifacts from before the great war
*increased recruiting from both sides
*sheila is promoted to a sentinel lieutenant
*zealots meet player
*zealots wipe out the "sons of saints"
*zealots help form the "ironstrike" confederacy
*sentinels meet the commander
*sentinels begin genetic experiments to make super-soldiers
*betrayal of sheila
*experiment subjects freed by the commander form the "survivors"
-Age of Rebirth-
*starts with a 4 way war between the sentinels, corpus,survivors,and highway zealots
*zealots attempt to use a thorium bomb
disk incident leads Malachi to believe the machine god has been reborn

*alliance between the playable factions
*The minor schism (formation of the true believers)
-Age of Unity-
*confederacy stabilizes
*The onyx wars, Malachi declares Onyx a dark prophet
*zealots join the 3 playable factions to wipe out the last of onyx`s forces
*war vs eastern horde Zombie outbreak (light zealot and eastern horde support )
-Age of Oppression-
*Red Lokusts attempt to genocide the sentinels while breaking up the alliance, many sentinels are slaughtered or hauled off to another threat
*True believers return to the sector using the recently captured and converted sentinels to reawaken onyx thinking she is the machine god.
True believers continue the torture and slaughter of sentinels,
Traits
[SF]-
faction with most SF infantry
only faction with flat damage reduction
[factions]-
Devotion
: Sentinels are immune to all status effects when only their units are deployed,
Loyalty:
a 10% reduction in damage.
faction with the most busted, burst damage and uniques,required most micromanagement.
[War production]
Barracks: 17-
acolytes
20-
Chaplin
23-sentry
War Factory: 23-
Purifier
24-
Vindicator
25-
seeker
27-caretaker
Airfeild: 32-
Valiant
35-
Envoy
------------------------------------------------------------------------
Units
SF Era,
The sentinels introduce fireteam warfare with the various operator types, while sf era units dont have impressive stats at first, planning out their tech can often result in their stats rivaling faction troops.Tech is HIGHLY important
unlike other eras SF only upgrade as you use them though the VXP system.
Operators
- the first sf starting out as sentinel before becoming a neutral unit later on
Lead/Operators[
left]-the most basic of sf units later becoming the basis of zealot and verkraft infantry
Lead H/ Heavy operators
[right]-a version of operator that can fire from longer distances
Sheila
.[center]-The hero version of an operator that increases DPS, Movement speed, and decreases damage taken for all nearby operators,
Preservers-
-the second generation of sentinel sf that has remained loyal to the sentinels
Warhorse
-an SF tank capable of move and shoot,can move its cannon independently with Alt-click not as useful as SF infantry
Lead/Preserver
-SF troopers with a flat reduction in damage which made them incredibly durable
Bro J-
a heroic preserver that improves the damage reduction of nearby SF (later turned traitor in the minor schism)
Factions Era
-----------------------------------------------------------------------------------------------
Global counters
Kane:
immunity to status effects starves kane of the plague that they rely upon
Fire damage causes massive damage to most kane units increasing damage by 6x
Gen 1-the first wave of the factions era, mostly containing generalistic units with 1 tech level.heroes get special bonuses in their heroic tech whilst combing the 2 techs of their standard counterparts and typically buff their counterparts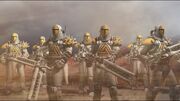 Acolytes
Target : land/air
Damage Type: Burst
Abilitie(s):
naturally immune to concussion.
Combat role:
Vanguard
,
due to their ability to target aircraft being so rare among sentinel troops they are immensely valuable as vanguards for heroes and uniques that would be otherwise defenseless, best used in groups of 3-6
Faction specific counters:
Onyx
:due to the implants granted to acolytes by the sentinels they are naturally able to outrun and distract the melee forces of onyx allowing your vehicles to re-position safely .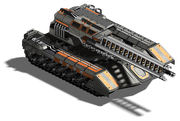 purifiers
Target : Land
Damage Type: Burst
Combat role:
supporting battle tank
role is mostly self explanatory as they have aging durability and damage.
Ardre
Buffs the movement of nearby Purifiers.
one of the toughest tank hero in factions
extremely powerful cannon
Vindicators
Target : land
Damage Type: area
Combat role:
Class l artillary.
great for taking out buildings and vehicles from behind a tank.
Sunder
Shells add a fire pool to the ground,
Buffs the reload of vindicators
reloads faster at level 10
Seekers
Target : air+(ground with tech)/High altitude
Damage Type: Burst
Combat role:
Anti hit and run
best used with artillery drills to become an anti hit and run guardian as its lock-on allows it to fire despite hit and run units going outside of its natural range.
Nick
Heroic Seeker
looses "lock-on" in favor of move and shoot capabilities
Role: main force/dedicated AA.
due to the many and varied tasks nick is able to do with various tech combinations he is quite possibly one of the most universally applicable units the sentinels have capable of filling most jobs they would need.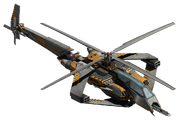 Valients:
Target : Land/air
Damage Type: Sustain+burst(ground only)
Special abilities(s) :
tracking missiles
Combat role:
Arial vanguard/anti infantry air
Valients make for great guarding for other sentinel air from glowers units as its the most generalistic of the 3 however it isnt overly good when used on its own
Faction specific counter:
Zealot Killer
: ignores armor on
HZ and VK
units.
Gen 2-the second and most shortlived wave of factions charactorized by specialists with a talent at level 10 and 3 levels of tech, heroes dont get special benefits in their tech or buff their counterparts
Chaplin
Target : land
Damage Type:Fire
Special abilities(s)
lvl 10+ explodes on death,
Fire-increased damage to buildings and zombies
Combat role:
Chaplin/damage sponge
mostly breaking down walls for other sentinel troops to have an easier time getting past a fortified location
*not recommended as more than a light support or as backup from "burn notice" as many sentinel units can utilize walls against opposing bases.
Burnside
spawns fire in a circle around him,
explodes on death,
Fire
-increased damage to buildings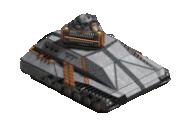 Caretaker
Target : Allies
Damage Type: N/A
Special abilities(s) :
lvl 10+ Crusade talent: enters an "armor up" state for 5 seconds after being damaged for the first time
Absorption: redirects damage from nearby allies to itself
Combat role:
Dedicated support,
often paired with unique and hero units to protect the most valuable assets
Galen
enters an "armor up" state for 5 seconds after being damaged for the first time
Absorption: redirects damage from nearby allies to itself from all nearby allies (including air units)
*saves 10% hp lost if the allied target is within 50% of his aura range
Gen 3 the current wave of factions characterized by a mix of units with a talent at both levels 10 and 20, heroes dont buff counterparts [tech unknown as of yet]
Envoy
Target : Land
Damage Type: area
Special abilities
*minimum range (must be over half range away to fire)
lvl 10-attacks apply cyro
lvl 20-creates a cryo pool

Combat role:
airborne Class ll artillary, elemental support.
great for taking out most turrets from extreme distance, and uses its talents to slow down spiders charging at your gunline.
Best utilized by targeting structures near turrets and allowing the splash damage to kill the turret while being at a safe distance
*side note, it is also useful as a measuring tape for range due to the minimum range ring giving a good estimate.
Martin
cryo pools from level 1
Splitting missile that is harder to shoot down (useful against kane)
at level 10 his minimum range is reduced to 150
Bishop
Target:Allies/Air and Ground
Damage type: Markerlight (increases damage for allied units against target unit)
Special abilities: many generators to buff allied units
Combat role:
Dedicated support,
best when customized to best fit the unit its used with
can be used with shock ops to get an extreme long range shock attack.
Talents
Level 10- increased speed from 3 to 4
Level 20- Marking increase from 10% to 15% (speed increased from 4 to 5)
standardized aura range: ~175
Lumos aura range ~300-500 (increases by level) [pic from mx36]
Tony
comes with 3 auras that apply 2 of the standard biship auras each.
Sentry
Target: land and air
Sustain damage
Role:
Generalist infantry

best used as a counterswarm against high numbers low strength opponents.
Abilities:
1-9: gains .5% damage and damage resistance per sentry in battle
10-1% damage increase per sentry in battle
20-increased damage and fire rate when a nearby sentry dies.
Annihlator
-
Targets:Ground
Damage type:Burst
Role:
main battle tank:
in groups of 4 is capable of 1-2 shotting most hostiles.
best used in conjunction with infantry.
Talents:
lvl 10: recieves 10% less damage form all sources
lvl 20- adds +25 range.
Seraph:
Targets:Air/HA
Abilitie(s)
Naturally
*immune to concussion,
*tech improves specialization against air and airborne uniques.
Role-
AA Infantry:
fires 3 rockets at oncoming air, their ability to target air units makes them immensly valuable for the sentinels when used in conjunction with sentries.
Talents:
10-first shot charges faster.
20-projectiles fire faster.