Give Burnside his dual-flamethrower back
I honestly doubt that that would make a difference, but it's still a core feature and one of the things that sets him apart from standard Chaplains. every banner\video\gif shows him holding 2X flamethrowers even the description says so!!
For a close-combat unit, he needs a huge health buff. sure he benefits from damage reduction at lower HP levels, but the base HP value is too low to sustain him that long.
Inferno Aura
: this is a cool feature actually, but in reality it's a lag generator and its only use is to clear LSDs, which are not a real threat.
How to improve? since he has to move very close to the target to burn it with the aura, which means suicide most of the time, the damage should be similar to a BFG firepool. or at least it should be affected by his tech (Combustion Training) to make it worth the sacrifice.
Burnside is a crazy character, so go crazy with his stats and effects!
Skipjack
I gave her another chance this week and used her several times with all heroic tech.. Man, what a waste of medals!
She takes too much time to achieve anything even with a full 100% warlust! ok she was good once or twice vs air units, but other that that, she dies very fast without a chance to "clear" the way to her Breacher students. lol
As a Breacher, she should be super effective vs crowds, especially Phalanx spawn, but in reality she performs poorly vs them.
How to improve?
Since she uses a shotgun, the range increase is off the table. so other improvement suggestions could be:
1-Buff her damage vs infantry.
2-Increase movement & attack speed as she takes damage. a concept similar to the Vanquisher's Accelerator Armor tech.
3-A built-in Adaptive Armor or a gun shield similar to Weaver's, but for a shorter period, so she can rush the target and fire at least one or two volleys before dying.
4-How about: as long as she's deployed in battle, the warlust meter gains +25% (or any other percentage), as she's a hero & a leader that boosts overall morale.

Skipjack
&
Burnside
are the only units that don't have its own image in the workshop. it shows the standard version of a Breacher and a Chaplain instead!
Galen
The unit itself is fine, but the heroic tech lacks creativity. and the only tech that worth buying is the bronze (300K). the other two are not that important and could be replaced with the standard version (except the Leadership Training that you've removed
)
Heroic tech should have extra perks like GEN-1 heroes, even if it's 1% just to make it different from the standard version.
MAX
He's nerfed! I've posted this on Discord but it was ignored (as always)
At full health, he used to bark at enemy targets. the attack is ranged and used to show visible soundwave animation, but now he only bites at zero range without barking!
Here's what it used to look like before: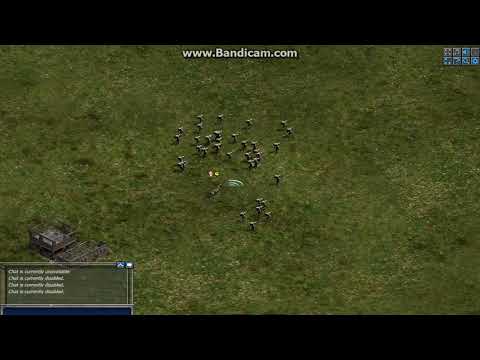 P Sherman, 42 Wallaby Way, Sydney.